Suspicious of bike sharing? Wondering how this business can be viable or sustainable?
Follow the money.
Looking at all those bikes in the bike graveyard, at all the bikes piled high in "bike mountains" (not mountain bikes), and abandoned indiscriminately and you have to ask yourself, how is the bike sharing companies making money? (
The short answer is, they are not
. The answer in
this video
is, they made their profits by "selling" the idea of bike sharing, and taking their share of the investments pouring in. Which is probably the simplest part of the equation to understand.)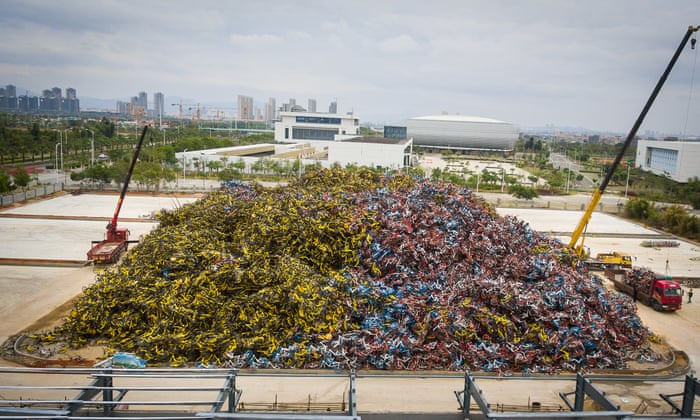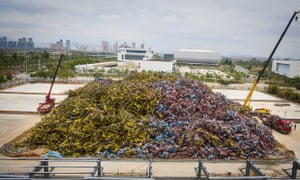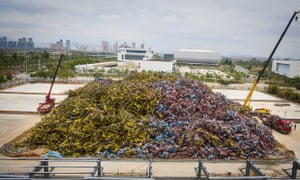 Some
info on their fund-raising
:
Mobike... using a newly-raised $600m fund... now has a foothold in Singapore and London, and is penetrating Washington DC as its pilot city in the US.
Ofo, on the other hand, has received $700m new investment for future expansion.